Events & Retreats are for Frequency Activations, Spiritual Awakening and Amplifying Oneness in Community
Transformational Spiritual Workshops and Retreats  
Your heart may be inwardly prompted to fulfill your life's purpose but how do you recognize the signs? How do you make the transition from here to there? How can you trust the heart of who you are when the mind is telling you something quite different? You yearn to fulfill your life's purpose, but how? 
The answer is found in your very essence. You are pure light, a being of light expressing as human. This very knowing requires a clear understanding of your true nature and your courage to follow your heart. 
Retreats provide you with a direct experience of your essence, an experience of what it feels like to go home without having to leave the body. It's about oneness. If you can experience your true north sense of home then you can trust the knowing that comes with the inner promptings of the heart. Inside the context of the sacred space, once co-created, you'll gain the confidence and the tools to manifest  all that you desire. It's a life-altering remembering on how to your heart long after we have parted company.  
Everything we do is done in sacred circle and guided by spirit. 
Once we begin this deep immersion experience, we hold the energy of purity of heart within us, and allow ourselves to flow with the openings that occur, and the healing that presents itself for supporting healing and transformation. Join us for a remarkable, life altering time together as we form light community.   
Join us each Sunday night at 9 pm from wherever you are; receive support from light community as we amplified the field.
ABOUT THE FLOW:
Throughout any workshop or retreat, you will be encouraged in deep listening to your inner voice and act on direct knowing in the context of the your intention. I am often joined by husband and cofounder Mark Torgeson, a multi-talented musician and sound healer.  We work together to vibrationally support participants through healing sound and intentional music designed to balance and stabilize your energy system. 
You will be invited to open to: 
Shift your awareness from mind to heart. 
Sense and feel the subtle energies of the body-mind continuum. 
Activate your light body. 
Learn to open to and trust your higher senses.
Build an intentional unified field of light for healing and transformation. 
Receive inspiration and support in this new field of oneness. 
Experience the true healing power of the heart and how to fully honor who you are. 
Amplify the field of light that you are, and trust the knowing that guides you. 
Build a sustainable field of oneness in community. 
What people  are saying... 
The activation workshop this past weekend was awesome. I feel like I emerged a different person, one that I've been striving to become for many years. I released fears and found courage. I experienced love, joy, and peace. Now, days later, the feelings of being centered and part of the whole have grown even stronger. Because of this workshop, I now feel capable and confident in helping bring about change on this planet. Thank-you soooo much!  —Linda B., Richmond, Virginia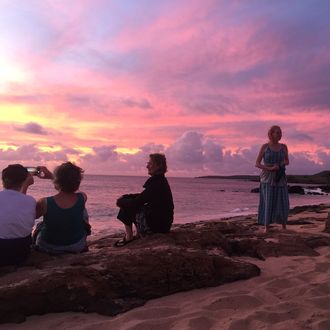 SACRED JOURNEYS & GLOBAL ACTIVATIONS
We work with the inter-dimensional ley lines of the earth as we are guided by the Star Elders that guide us. We are the ground crew, and our calling is to deeply listen as we embody our heart-soul connection. Global Activations:
Pictured above: Standing at ocean's edge at sunset,  Molokai, Hawaii 2019.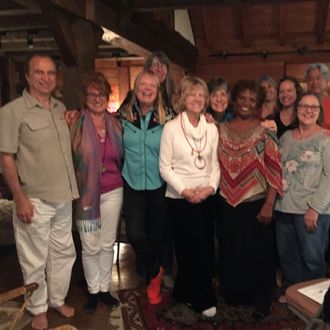 WORKSHOPS & LEADERSHIP CIRCLES
In a safe space, learn how to strengthen your inner voice andempower the heart to transform. Join together to selflessly serve communities of light and build a new earth matrix that honors all beings.
October 2019: GLC Visioning Circle and Facilitators Training Week.